ANNOUNCEMENTS
3 days ago
2018-2019 New Student Registration

Please call the office at 307-771-2305 to complete the registration process. New students are welcome to come in for registration between 9:00am to 3:00pm. You must bring in the following:

Lease Agreement
Birth Certificate
Immunization Records
Any paperwork regarding IEP, 504, allergy and medical information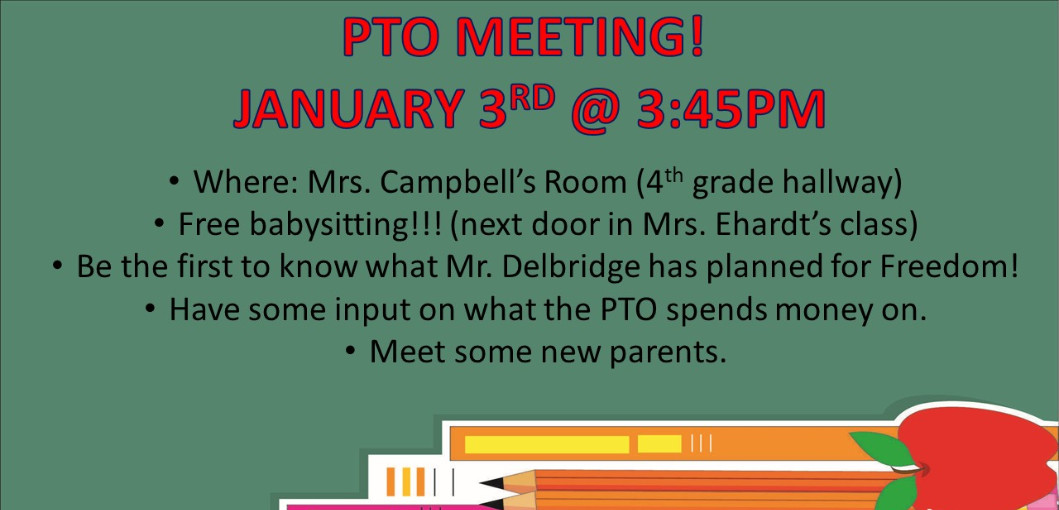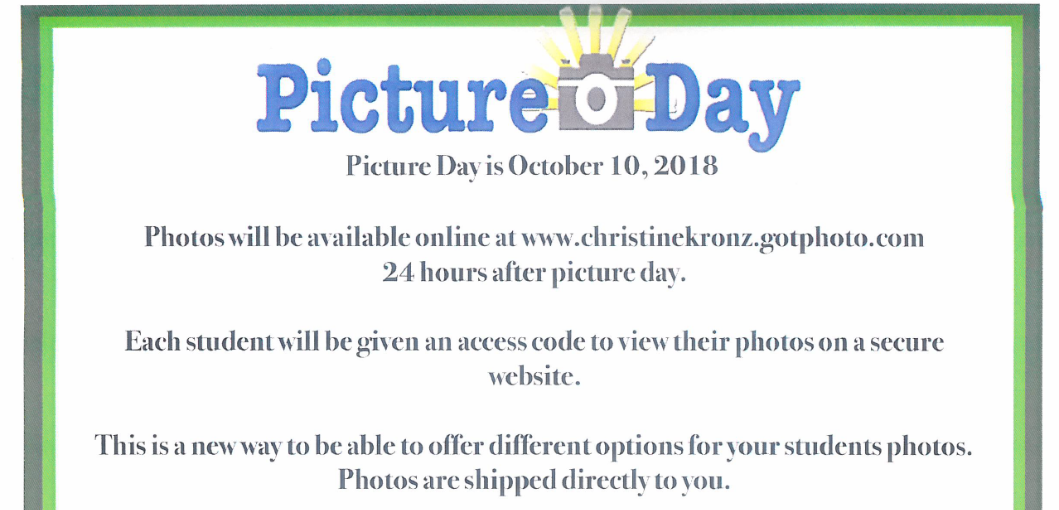 2018-2019 school supply list

Summer Meal Program

Freedom has FREE summer meals for all children.
June 18 –July 17, 2018
Breakfast 8:00-8:30
Lunch 11:30-12:30

KINDERGARTEN REGISTRATION

WEDNESDAY, APRIL 11TH
5:00-6:00PM

PLEASE BRING:
IMMUNIZATION RECORDS
BIRTH CERTIFICATE
LEASE AGREEMENT/BLACK HILLS ENERGY BILL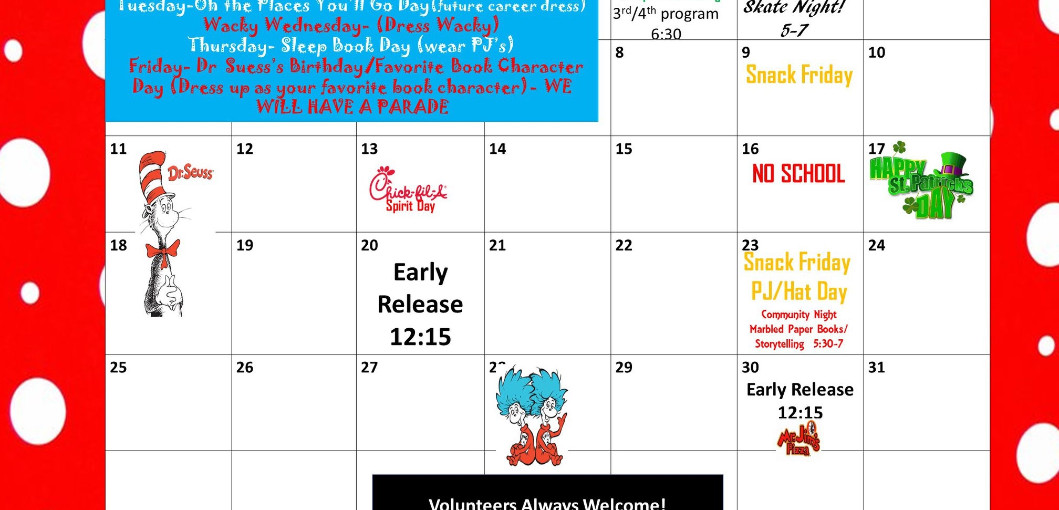 Freedom Skate Night

$5 per person
Friday, March 2nd
5-7pm
Roller City - 5506 Weaver Road
Wear red, white and blue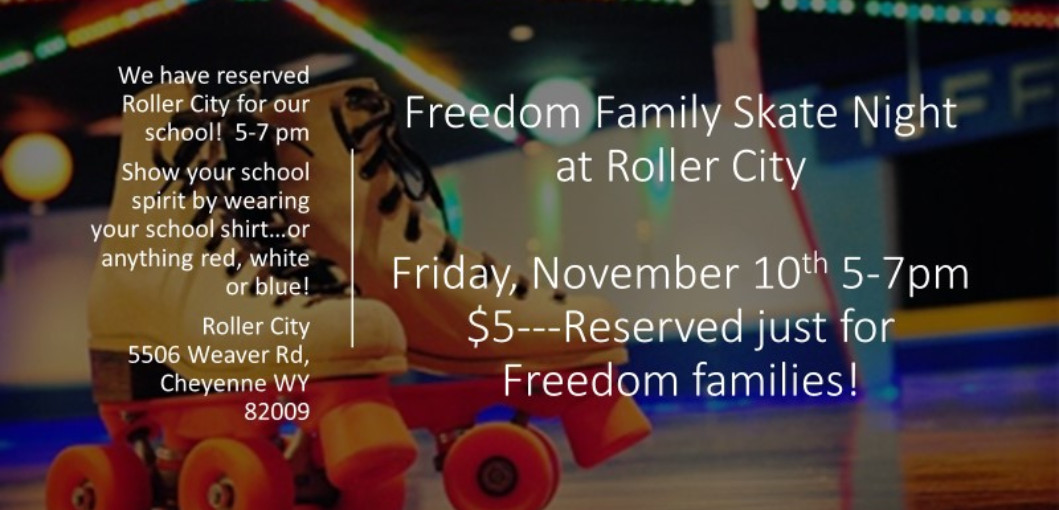 Central Triad Homecoming Night

Friday, October 20th
Homecoming Parade at Central High School will start at 4:45pm. Tailgate will be after the parade. Varsity Football game will start at 6:00pm vs Cheyenne South High School.

LENDING A HELPING HAND

We have adopted two fellow elementary schools to help them in the Hurricane recovery efforts. We are selling Freedom shirts and the profits we make will be donated to the schools.
Hicks Elementary School

Crenshaw Elementary School
Orders are Due Friday, October 13th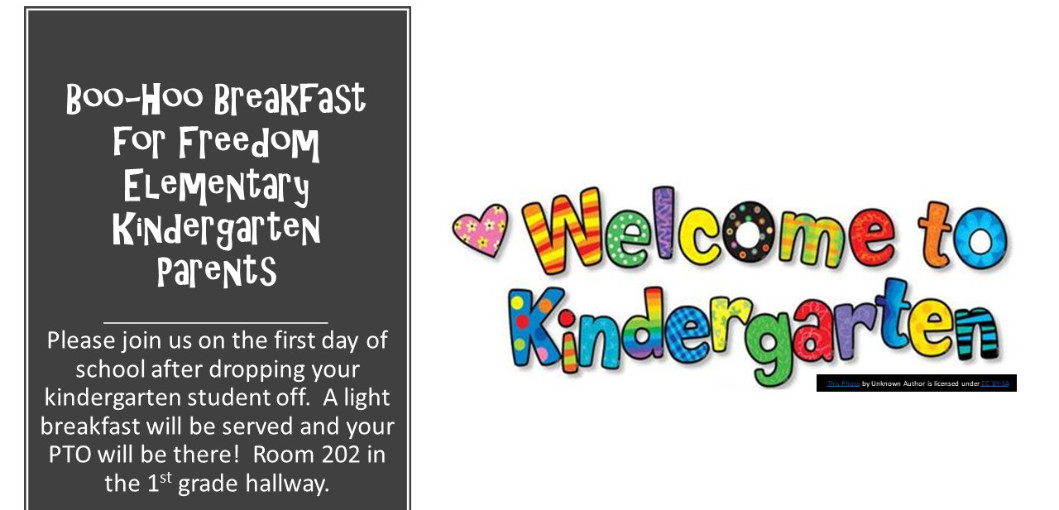 CLASS LISTS

Class lists will be emailed to parents on the morning of Thursday, August 24th.

Back to school night

Thursday, August 24th

5:00pm to 6:00pm
Please bring your school supplies. Please call Transportation (307) 771-2628 and find out your Bus Number prior to back to school night.

school supply list (k-6)

1 box of #2 pencils (24 count)
2 boxes of tissue
4 glue sticks
1 box of fat washable markers (10 count)
1 box of crayons
2 large erasers
1 backpack
New Student registration

Tuesday, August 14, 2017
7:00am - 4:00pm
Wednesday, August 15, 2017
7:00am - 4:00pm
Please bring the following information:
Immunization Record
Birth Certificate
Lease agreement

summer school

June 8 to July 12
8:30am to 11:30am
Free Breakfast and Lunch
Breakfast 8:00am to 8:30am
Lunch 11:30am to 12:30pm



Last Day of School
Wednesday, May 31
10:30am
students must have money in their lunch account starTing monday, may 15th!
Reminder- The district policy for 'no charging' takes effect for the remainder of the school year on Monday, May 15, 2017. For the rest of the school year, students are not permitted to incur a negative balance on their lunch account.
Students must have money on their account to join us for lunch and breakfast!
We would also like to remind families that any positive balance on their student's lunch account will remain on the account to start next school year with—even if they change schools.


MONDAY, APRIL 24, 2017

5:00 - 6:00PM

Please bring the following information to registration:
1) Birth Certificate
2) Immunization Records
3) Proof of Address (Black Hills Energy Bill or Lease Agreement ONLY)


APRIL 19
EARLY RELEASE
12:15PM

FUN RUN PAYPAL INFORMATION

Parents: if you or a family member would like to donate to the Fun Run via PayPal, please go to
www.paypal.com
, log in and then click on the "make a payment" link. From there, enter our school's email address: freedomptocheyenne@gmail.com. Remind them to include the name of the child(ren) on whose behalf they are donating!






SPRING BREAK

MARCH 27 - MARCH 31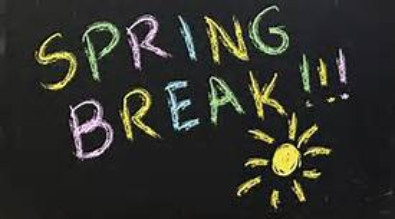 EARLY RELEASE

FRIDAY, MARCH 24TH

Students will be released at 12:15pm. Lunch will be served prior to their release.
Buses will run at 12:15pm.
DISTRICT KINDERGARTEN INFORMATION MEETING FOR 2017-2018

WEDNESDAY, MARCH 15, 2016
6:00 - 7:00PM

STOREY GYM 2811 HOUSE AVENUE

A kindergarten readiness meeting will be held for all parents and guardians. District representatives will discuss registration and children's transitions from early childhood special education or preschool into kindergarten. Required immunizations will be discussed and participants will have an opportunity to ask questions. Reservations are not required and there is no childcare provided. For more information, contact Julie Caylor, 256-6418.
CLASS PICTURE DAY
THURSDAY, MARCH 9TH

EXTENDED DAY IS CANCELLED TODAY THURSDAY, FEBRUARY 23, 2017

class pictures on February 23 are cancelled

class picture date is tbd


No School

Friday, February 17 & Monday, February 20



READING EXTRAVAGANZA
Freedom's Reading Extravaganza is COMING SOON! Mark your calendars Freedom families…we're celebrating Dr. Seuss's birthday, our love of reading, writing, and all things in between! A week of fun will end with a visit by children's author, Gary Hogg on March 8th. Come meet this hilarious, engaging, and entertaining author at Freedom from 5:30 to 7 pm. Dinner will be served, of course! www.garyhoggbooks.com


MONDAY, JANUARY 16TH

TUESDAY, JANUARY 17TH

NO SCHOOL







Winter Vacation

December 22 to January 2






GATE HOURS
8:00AM TO 9:00AM
3:15PM TO 4:15PM







PLEASE BRING A GOVERNMENT ISSUED ID EVERY TIME YOU ENTER THE SCHOOL


NEW STUDENT REGISTRATION

You must call Freedom Elementary to register your new students at 307-771-2305. You need to bring the following items to the school prior to starting school:
1. Proof of Address (lease agreement)
2. Immunization Records

3. Birth Certificate